Knowing what services are running on your systems, and being able to identify if and when any of those services change, is the first step in securing your network.

Get immediate online access to open source vulnerability scanning tools for testing of web applications, Internet servers and IP networks.
In addition to the selection of vulnerability scanners we also have Free access to a number of IP Tools that can be used for troubleshooting, research and information gathering when conducting a security assessment.
| Scanner | Description |
| --- | --- |
| Nmap Online Port Scanner | Open ports are checked with the leading port scanning tool Nmap. A great tool to test firewall for open ports and services. Identification of services is performed through banner checks and other methods. |
| OpenVas Vulnerability Scanner | Open network services are scanned and then analyzed for security vulnerabilities. The tool is plugin based with a database of over 20'000 known vulnerabilities. Reporting options include native html or an enhanced PDF option. |
| SQL Injection Scanner | SQL Injection Test of GET parameters on a URL. Uses the open source tool SQLmap. Attempts to determine database version if SQL Injection is successful. |
| Nikto Web Server Scan | Nikto tests web servers for vulnerable configurations, scripts that have security issues and other known problems. |
| WhatWeb Web Site Analysis | Discover installed web technologies from an examination of the html code. Reveals content management systems, javascript frameworks, web servers, server side scripting, geolocation and more. |
| Drupal Security Scan | Test Drupal Installation Security from an external perspective through a handful of simple web requests. Checks for basic security misconfiguration, analysis of links and other security problems can be found with this non-intrusive tool. |
| Joomla Security Scan | Test Joomla Installation Security from an external perspective; both passive (non-intrusive) and active scanning modes. The active scan utilises the Joomscan open source tool to perform a deeper security audit of a Joomla installation. Similar to the WordPress Security Test. |
| WordPress Security Scan | Test WordPress Security from an external perspective, use the passive scan option quickly assess a wordpress site and gather information. The active scan using the WPscan tool performs a more in depth check of plugins and other vulnerabilities. Information is compiled and placed into an easy read report with recommended security fixes and improvements. |
| BlindElephant Website Fingerprint | Determine version of content management systems and other web management frameworks using various techniques based around fingerprinting installed files. |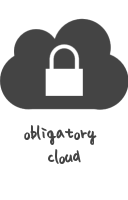 Security tools offered here are used by security professionals, web masters system administrators and geeks from over 120 countries around the world. Over the past 5 years HackerTarget.com has scanned over 340,000 IP addresses. The raw output of some of the tools can be technical in nature for novices; however there is a great deal of freely available documentation and advice on the Internet. Start off by looking at the project sites of the tools if you are looking for more information.