Need to send more packets?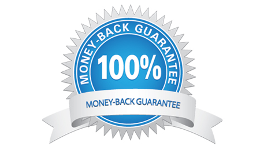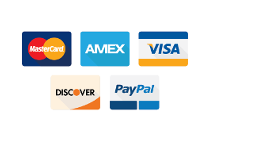 Some Common Questions
Who uses these scanning services?
Our services are popular with systems administrators, website owners and security professionals. Current clients are based around the world and vary from startups and security consultants; to Fortune 500 corporations and government agencies.
Payment options
Payment can be made using Credit Card or a Paypal account. A
Paypal account is not required for credit card payment.
A second payment option is available for Credit Card payments
using Stripe
. Contact the team if you have any trouble during signup or payment.
Can I can scan multiple targets?
Yes you can! As long as you have permission of course, while some of our security scanners are passive in nature others are more aggressive and should only be targeted against systems you have permission to scan.
Can I get a Free Trial?
Due to the
aggressive
nature of some of the security tools, we use the payment as part of the
identification
process in order to minimize abuse of the system. If you wish to trial the service simply sign up and if you are not happy with the results you can get a no questions asked
money back refund within 7 days of purchase
.
Can I scan my clients systems?
Yes you can! Launch as many scans as your daily limit allows;

15

scans a day for

STARTER

members,

30

scans a day for

PRO

Members and

100

scans a day for

BUSINESS

Members. Just

make sure you have permission from the system owner

; you don't want to upset your clients.
Is the payment for a recurring subscription?
No you are not locked into any subscription. The
STARTER
,
PRO
and
BUSINESS
plans lasts for 12 months and will revert to
BASIC
membership if you chose not to renew. A reminder email will be sent 7 days before expiry. With
BASIC
access you will continue to have limited access to some tools.
Can I scan a range of IP addresses?
Yes you can! (not available on the
STARTER
plan) The
online port scanner
and the OpenVAS vulnerability scanners are capable of scanning an IP block up to a /24; or 255 addresses. Even better
scanning a net block only counts as 1 scan from your daily quota
. OpenVAS scans are limited to (5x /24) on PRO and (10x /24) on BUSINESS.
How does the payment system work?
Payment is via Credit Card or PayPal,
Hacker Target Pty Ltd
is a
Paypal verified business
. There are No lock in contracts or subscriptions. Once payment is made you will be directed to a signup page where you enter your primary email; this will be used for the login and delivery of your scan results.
Do I need to pay for a year up front?
Yes. Hacker Target billing is performed annually by default. We've found that customers who have access to our security scanning tools all year round will be more successful in keeping their systems secure. Having access to remote scanning tools at any time from any device, encourages testing to be performed more often. And since
your long-term security is our goal
, we want to encourage ongoing security testing.
Do you do PCI compliance scanning?
Our scans are aimed at increasing your security and awareness of security vulnerabilities on your system. They complement checklist focused scans such as PCI compliance scans. Best practice vulnerability scanning involves testing with multiple tools to confirm and validate results.
Organizations that do not scan for vulnerabilities and address discovered flaws pro-actively face a significant likelihood of having their computer systems compromised.