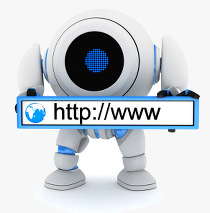 Security Scanner for Drupal installations to quickly identify potential security issues, server reputation and other aspects of the web server.
Drupal is one of the worlds leading content management system. It is used on a large number of high profile sites. It is known for its security and extensibility. Perform a simple Drupal security test by filling out the following form. Our system will test your website in a non-intrusive manner and display any discovered vulnerabilities or configuration errors.
About the Drupal Security Scan

This scan will test a Drupal installation for common security issues, mis-configurations as well as performing a web reputation analysis of sites that are being linked and sites that are hosted on the same IP address. It is a passive scan in that all the information gathered is from performing regular web requests against the specified site.
Drupal Security checks that will be tested include the following:
Determine if Drupal installation is present
Test for "directory indexing enabled on core directories"
Google web reputation lookup on site
Test for an "admin" user account
List external sites linked from main page and web reputation of each
List linked Javascript
List any external iframes
Perform Geolocation and Web Hosting information lookups